come worship with us this Sunday.
Summer of God Slavic Evangelical Church is a Bible-based, Spirit-filled Church, believing in Jesus Christ, who died and
rose from the dead!
​
Our services are in Russian, Ukrainian, and English. We offer translation via headsets or a live translator when possible.
​
Summer of God Church was established by
Bishop Piotr Nestertsov in 2005.
The children are the future of the church, and our focus is on training the next generation of preachers, teachers, missionaries, singers, and family leaders for the glory of the Lord.
6pm Children's Choir Practice
7pm Mother's Wisdom Courses
7pm Courses in Biblical Teaching
Preparations and Practices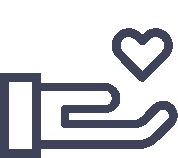 "Whoever is generous to the poor lends to the Lord, and He will repay him for his deed."