Upcoming events



Children's Christmas Program
6 PM / December 18, 2022

Christmas Morning Service
10 AM / December 25, 2022
weekly schedule



SUNDAY
10 AM / Morning Service
6 PM / Evening Service
6 PM / Children's Choir Practice
6 PM / Preteen Girls Meeting

MONDAY
7 PM / Mother's Wisdom Courses
7 PM / Women's Prayer

TUESDAY
7 PM / Women's Prayer
7 PM / Group Practices

WEDNESDAY
7 PM / Prayer Service
7 PM / Russian School

THURSDAY
7 PM / Choir Practice
7 PM / Prayer Meeting

FRIDAY
7.30 PM / Youth Service

SATURDAY
7 PM / Staff Prayer
Preparations and Practices

Summer of God Slavic Evangelical Church is a Bible-based, Spirit-filled Church, believing in Jesus Christ, who died and
rose from the dead!
​
Our services are in Russian, Ukrainian, and English. We offer translation via headsets or a live translator when possible.
​
Summer of God Church was established by
Bishop Piotr Nestertsov in 2005.
The children are the future of the church, and our focus is on training the next generation of preachers, teachers, missionaries, singers, and family leaders for the glory of the Lord.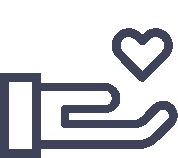 "Whoever is generous to the poor lends to the Lord, and He will repay him for his deed."